LalaFit | Belt Running Bag
$19.95
NOTE: We are normally shipping to your door. Free Worldwide Shipping!
There's a reason why LalaBelt has a lot of dedicated fans. The large belt has multiple access points, has a non-bounce design, and sits flat against the waist. It's available in a number of different colors to suit every kind of runner.
It's extremely lightweight but very durable. Highly water-resistant and fast-drying so if you get caught in a downpour you won't have a wet pack sticking against you for ages afterward. The angle of the bottle is perfect for easy access, and there's an elasticated loop that fits over the mouth of the bottle to keep it locked in place on the run. Finally, the storage compartment has a touchscreen-friendly window so you can control your tunes without having to take your phone out.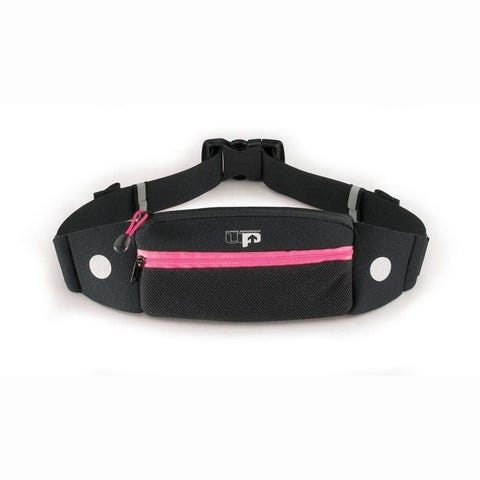 An adjustable one size fits most (25-43 inch waist) pack which are an excellent budget option for beginners. It's durable and also lightly weather resistant so will cope with a spring shower. If you use full wired headphones there's a handy port for your wire to slip through, and the front offers reflective detail for improved visibility on lower-light runs.
It looks small but this is not as mini as the name implies. It expands like a python's jaws to comfortably take in a plus-size phone, as well as a card and keys in a separate compartment. Perfect for short races or runs where you only plan to take the essentials with you.
Our Guaranty
100% MONEY BACK GUARANTEE. We know you'll love these SuperCable, as much as all our costumers do. In fact, if for any reason you're not completely satisfied, just return your order within 15 days and we'll issue a FULL REFUND for you.No questions.
Contact us: support@thelalastore.com